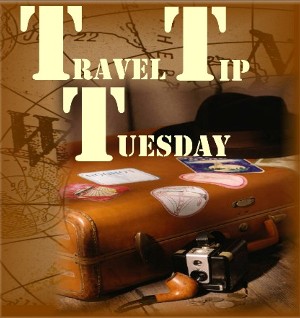 Don't you just *love* when good things happen all at once? Like today for instance. It is Travel Tip Tuesday, it is the 15th of the month (so time for a review) and it is Part II of Hotel Reviews by guest blogger Geggie of So … What Else, What Else, What Else?
It's a good day.
Last month Geggie filled us in on her favorite places to stay in various European cities. Today, we hit the good 'ole USA.
***
Phoenix
My old stomping grounds. The key to Phoenix is to go in the summer. I know, it's 110 degrees, but it's a dry heat. And a hotel that would normally cost you $400-$600 can be yours for $80 to $150! Seriously, if you're ever going to Phoenix, I'll be offended if you don't contact me for help! I lived there for 12 years!
Sanctuary on Camelback
If you don't stay here, at least pop in for cocktails at sunset in the Jade Bar. You might see a movie star. But you'll definitely seeing the Praying Monk on Camelback Mountain.
Hyatt at Gainey Ranch
Cool down with over two acres of pools and a cocktail. Casual elegance. You will not want to leave.
Los Angeles
The Standard Hollywood
It's on Sunset Blvd, it's cool. What more do you want. And for LA, it's a good deal for this much cool.
San Francisco
The Golden Gate Hotel
This is a great hotel/B&B in San Francisco. We've stayed here a few times and loved it. The staff is fabulous and so is the super old fashioned elevator. Some rooms are en suite, others are not. Kinda like staying in your aunt's home. A room for under $100 in San Francisco, no kiddin'!
Washington DC
Swann House
Oh, this place is just lovely! A freestanding mansion in Dupont Circle, all en suite toilets if that's something you require. Not cheap, but so nice!
The Dupont Collections B&B
They own four properties in DC. I've stayed at the North and the South location. The South location is the home of former Reagan astrologer Jeanne Dixon. They are owned by a Filipino family and they will treat you like family. I always feel like I'm visiting my crazy Filipino auntie when I check in, you will love them and they will love you.
NYC
Washington Square Hotel
It's not in Midtown!! It's in Greenwich Village where you can walk for hours and do some great people watching and eating, too. A room for under $300 is a screaming deal in the Big Apple.
What are some of your favorite hotels in the US? How do you select a hotel if you don't have first-hand reviews or references from friends?

Until next time … Buon Viaggio!