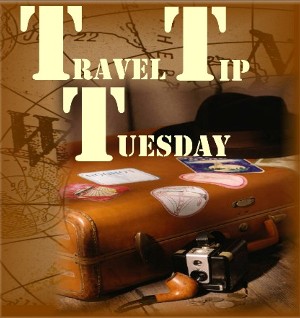 You know the saying, "The best things in life cost twenty-dollars!" Just checking to see if you were paying attention. You really know the saying is "The best things in life are FREE!" And that can be so true particularly when you are traveling.
Let's imagine for a minute you are in beautiful, fabulous Rome and you're about to go to the Colosseum.  The ticket to see this ancient masterpiece is a reasonable €15.50, but you are approached by some tour company hounds sales people.
For the low price of (insert nearly any price here, and for this example we'll say  €25) you get a guided tour of the Colosseum ANNNNDDD a free tour of the Roman Forum. You, being a reasonable budget traveler think to yourself, "Hey that sounds like a great deal, I think I'll take them up on that, and didn't they tell us we wouldn't have to wait as long to get in? Sign me up!"
Then you know what happens. You have to wait "only a few" (45-60) minutes until the tour starts (which is about how long you would have waited in line anyway), then you wait in line inside. THEN your tour guide SUCKS and you take off and do your own thing, not caring whether the tour guide gets in trouble for the "missing" walkie-talkie-like device you randomly return to the walkie-talkie-like device return center.
Fortunately, the tour guide for the Roman Forum makes up for the awfulness of the other tour guide, but you still feel jilted that you waited around the majority of the day when you could have seen everything before lunch.
Well, Andrea to the rescue.  Today's Travel Tip Tuesday is going to guide you in a direction you may not have thought of … FREE audio tour downloads.
Before you leave on your next vacation, check and see if there are any audio tours you can download free.  You'll be able to listen to them on your personal MP3 player as you see the sights, and save yourself a few bucks on those rental fees. (Hey, it was about €5 to rent one at Pompeii.)
Here are a few I found.
Chicago Blues Tour and Millennium Park tour and more. Click here and here.
Boston Fort Channel Tour and Downtown Tour. Click here.
Rome. Click here.
Dublin. Click here.
Multiple Destinations. Some free and some you might have to pay for. Click here.
Here's what I suggest when preparing for a trip to find a free audio tour. The list isn't comprehensive, but should get you started on the fast track to free audio tours!
1.  Check iTunes for travel podcasts and audio tours.
2.  Search "free audio tour downloads" on your favorite search engine.
3.  Check on official city visitor sites.
4.  Spend that money you saved on an awesome lunch, dinner or bottle of wine!
Until next time … Buon Viaggio!