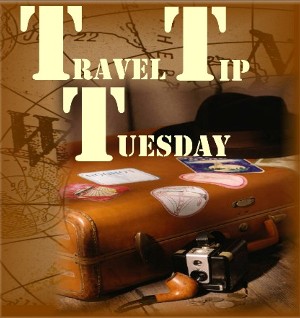 I don't know what it is about vacationers, but for some reason many of us tend to let our guards down and do things-sometimes irresponsible things-we wouldn't normally do at home. And trust me. This could ruin your trip. I learned this the hard way oh … 10 years ago or so when I backpacked through Europe and lost my wallet and lots of lire on an overnight train to Venice.
In the last few years, though I've wised up and in addition to the tips I listed for staying safe in Rome, here are five tips for staying safe while traveling abroad.
1. Fake It
It isn't likely you'll exit the train station and automatically know which way to go … but fake it. If you have good posture, keep your head up and look like you know where you are going, you'll appear more confident and attract less attention. If you need to consult a map, step to the side and do so as inconspicuously as possible.
2. Tone it Down
Don't carry your Rolex on vacation with you and refrain from pulling out large wads of cash. Instead, stash various amounts of cash in several pockets, wallets or zippers in your bag and only pull out the money you need for your purchase.
3. Be Friendly-But Not Overly Friendly
This is always something I have a problem with … (Sorry, Mom!) But women, especially if you are traveling alone or with a small group of other women should refrain from being overly friendly with local men. Many of us are afraid of being seen as rude but if a man is following you or making you uncomfortable it is perfectly acceptable for you to stop being nice. Along these same lines, you should never accept a drink from someone you don't know. There is no way to know what's in it or what has been added to it.
4. Rent a Cell Phone
If your phone won't work in another country, consider renting one. Some car rental companies or apartment rentals offer the use of a cell phone for an additional fee or you can talk to your current carrier and ask about international rates or travel options.
5. Be Aware of Your Surroundings
I'm always surprised when I see a group of tourists carrying on and not paying attention to what is going on around them. Travelers need to be careful of their surroundings-especially at night or when traveling alone or in a small group. If possible, don't venture out alone at night and make sure someone always knows where you are and how to reach you.
Do you have any other tips for staying safe when traveling abroad? What are some of the craziest things you've seen tourists do on vacation?
Until next time … Buon Viaggio!