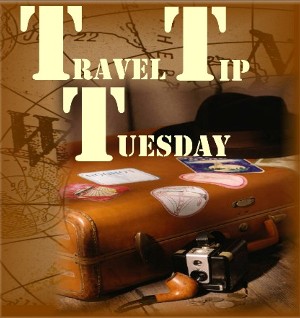 Italy is known throughout the world for its perfect pasta, creamy gelato and homemade dolci-as well as for their tall, dark and sexy men and graciously thin, yet-somehow-still-curvy women. So what's the deal? How do these people live in a country where their food is celebrated and still look like they just stepped off of the cover of Vogue Italia?
Yea … I don't know.
(But I find out, you'll be the first to know!)
What I do know is that it isn't always easy for travelers who come in search of that perfect pasta to leave with their pre-vacation waistline.
So here are five tips for staying fit when traveling in Italy.

photo credit: rootskontrolla
1. Use Your Feet

Many Italian cities cater to pedestrians who take to the streets when buying groceries, visiting museums or going out for dinner. Join them. Instead of taking a taxi, hopping on a bus or using the subway, walk. You will get in some extra exercise and see new attractions along the way.
2. Chew on This
Although it is likely caused by too many lunches gobbled at our desks, many Americans have the sad habit of inhaling food. We are in a hurry, we have five minutes before our next meeting, we are starving. I understand that. But when you are traveling in Italy, take time to slow down and enjoy your meal. Chew slowly, savor the flavors and people-watch and you will begin to see the real beauty of an Italian meal.
3. Fill 'er Up

Staying hydrated is one of the top weight loss tips on the Internet, so it makes sense that drinking plenty of water when you travel, will help you stay fit. Italy abounds with free water fountains. Keep a bottle with you and refill it often. On a side note, you can purchase bottled water in supermarkets at a fraction of what you will pay outside vendors or bars.
4. Be a Creature of Habit
That is to say, don't change your habits just because you are traveling. If you regularly enjoy a morning run before breakfast, then bring your tennis shoes and spend some time jogging near your hotel or B&B. You will get a great view of the city and help work off some of those extra calories.
5. Choose Your Own
… breakfast items and snacks, that is. Much to my dismay, Italian breakfasts mostly consist of croissants and coffee, so if you are hoping for healthy bagels or low-fat oatmeal, you are out of luck. To help stay in shape, go to the local grocery store or market and stock up on fresh fruit. You can add this to your breakfast, alternate fruit with croissants or have fruit as a snack between meals or at a night.
What other tips do you have for staying fit when traveling in Italy?
Until Next Time … Buon Viaggio!
Are you traveling to Italy? Click here to see how I can help you plan your trip.