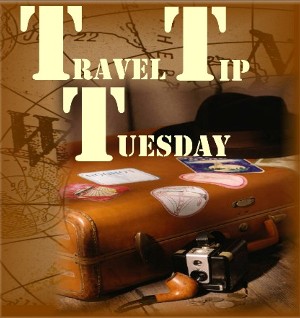 Sometimes frequent fliers take things for granted that a first-time flier might find hard to understand. Phrases such as "security check," "three ounce liquids" and "exit row responsibilities" are common-talk to world travelers, yet they could make a newbie unpack her bags and head back home.
Every now and then I'll get an email from either a non-traveling friend or a reader who just wants a bit of clarification on the rules of flying. So here are five basic rules to follow for your next-or should I say, first flight?
1. Names Matter
When you book your flight, make sure you use the name-and spelling-that is printed on your passport. "Bill" might not be the same thing as "William" and you don't want any added pressure as you are checking in, going through security, boarding or passing through customs.
2. Check, Double-Check and Triple-Check Requirements
Just because you are an American, or British or Australian or (insert any nationality here) doesn't mean you can freely enter any country at will. Countries have varying restrictions on which nationalities can enter without a paper visa attached to their passport. You should check, double-check, then triple-check this. We had a sad experience with some potential guests last year who thought they had the proper paperwork to enter Italy, but were turned away at the gate. Don't let this happen to you.
3. Reserve Your Seats
Depending on how you purchase your flight-either through a travel agent or website-you should be able to select your seats at the time of purchase. If not, continue checking with your travel agent or website until you can secure you seats. More information on snagging the best seats is found here.
4. Carry Hand Wipes and Waterless Disinfectant
And use them … often. I always wipe down my tray table before I use it and generously apply waterless hand sanitizer throughout the flight. There are hundreds of germs circling the plane … I'm just doing what I can to avoid attracting them. It is also wise to have your own pillow, an eye mask and a blanket.
5. Pack Well
… for the flight, I mean. Since I went to traveling carry-on only, it was more difficult to pack extras I needed to ensure a comfortable flight. So I adapted and now I place a small shopping bag in the outside pocket of my carry-on suitcase. Before I board, I put everything I need for my in-flight entertainment inside that bag, such as my book, journal and pen, MP3 player, eye mask, pillow, candy and a small Ziploc bag with my hand wipes, medicine and eye drops. Someone usually offers to assist me in placing my bag in the overhead container and I can rest easy with my shopping bag full of goodies.
What other tips do you recommend for first time fliers?
Until next time … Buon Viaggio!