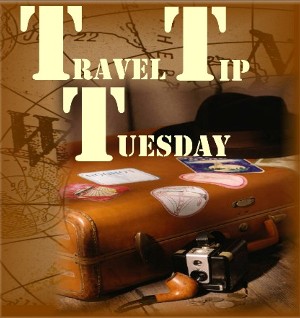 It is hard to believe three years have passed-to the day … Happy Anniversary, Sweetie!-since my husband and I tied the proverbial knot in southeast Texas. In that time we've taken more than a few international trips together and picked up some tips for traveling as a couple.
In honor of our 3rd anniversary, I'm going to share some tips that have kept us sane-and happy!-in our travels.
1. Compromise the Planning
It is hard for two independent people who are, ahem, used to calling all of the shots, to learn to compromise their travel plans. I often find myself wanting to squeeze in extra vacation days, especially when we are traveling to Texas to see my family and friends, while my husband tends to worry over the details … you know, like paying for the trip and closing our business.
We've gotten really good at understanding each other's motivations and the last few Christmas trips we took started later than I'd have liked (we didn't get to Texas until December 22 or 23!) but lasted for more than a month.
2. Help Each Other Prep
Whether they are working to get ahead for their job, planning who will take the pets and get the mail or worrying that everything is in place, most people are ultra busy before a big trip. When you are traveling solo, you have to take care of all of the details. When you are traveling as a couple … yes, you do have some help, but there are also two people, with two sets of "lists" that have to be finished before you leave town.
When we are in the final prep stages before a big trip, my husband and I share our lists, divide them and conquer 'em. This helps each of us feel like we are getting help, relaxes us before the trip and ensures no one starts our vacation with resentment or hurt feelings.
3. Take it Easy
… on each other, I mean. Yes, traveling is exhilarating, fun and exciting but it is also stressful. Before we set out for an international flight, which when we go to Texas means three flights, two layovers and oftentimes an overnight somewhere, we pledge to have a good attitude and not add unneeded stress to each other. At some point, usually when one of us gets too-easily agitated or moody, this turns into a joke and we laughingly remind the other one that they broke the rule.
This doesn't work all of the time and no, it doesn't eliminate travel-related stress, but I think our attitudes are what got us through the DC Blizzard last year with flight delays, an unplanned night near the airport and two new, unexpected flight connections in happy spirits.
What other tips do you have for couples who travel together?
Until next time … Buon Viaggio!
Traveling to southern Italy? Click here to see how I can help you plan your trip to Calabria or southern Italy.
Photos: Cecil Lee