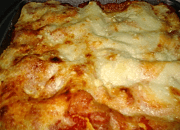 You know you are loved when you visit a home in Calabria and are served a generous helping of homemade lasagna. For many Calabrians, lasagna is a special meal and in the busy world we live in today-yes, even here in Calabria-it is hard to find time to prepare this dish the way you should.
I remember being served lasagna by just about every new in-law I met and while some were decidedly better than others-gulp … I've discussed this!-they all had that special je ne sais quoi that made them uniquely Calabrian.
Over the last few years, my husband and I have worked diligently to perfect our Calabrian lasagna recipe and we're gonna share it with you today.
Ingredients
(serves six)
>> 1 pound lasagna
>> 4 cups of tomato sauce
>> 1 cup of grated Pecorino cheese
>> 1/2 cup of cubed Provola cheese
>> 4 eggs, hard-boiled
>> 1/2 pound, Proscuitto cotto (cooked ham)
>> Homemade besciamella
>> Bolognese sauce
Directions
1. Prepare the bolognese and besciamella sauces and boil the eggs.
2. Heat the tomato sauce and add salt, as needed to give it flavor.
3. Grease your baking pan with butter and add a layer of tomato sauce.
4. Add a layer of lasagna, cover with besciamella, then bolognese.
5. Cover with half of the Pecorino.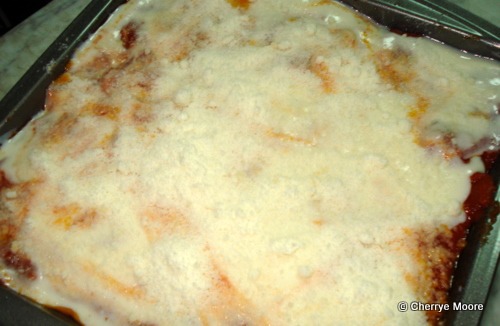 6. Add another layer of lasagna-in the opposite direction from the first layer-then cover with the provola, ham and eggs.
7. Add the final layer of lasagna and cover it with besciamella, tomato sauce and the remaining Pecorino.
8. Bake on 400° for 30 minutes.
Buon appetito!
Have you ever had Calabrian lasagna? What did you think?
Traveling to southern Italy? Click here to see how I can help you plan the trip of a lifetime.