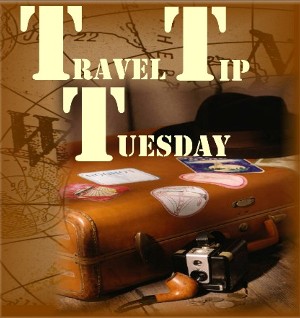 You might remember last year when I started a weekly series called "Travel Tip Tuesday." After a six month, or so, hiatus, it's back! It was always the plan to offer new vacation ideas, interesting travel deals, or why-didn't-think-of-that tips to help ease your travel woes. But, I need your help!
Do you have a fool-proof travel tip to share with My Bella Vita readers? Was your last vacation so amazing, you can't wait to share it with others? Did you recently discover a new must-pack item, or an adorably affordable hotel in the heart of Paris? Then, tell me about it! You can either choose to remain anonymous and let me pass on your advice, or you can write it yourself and be featured right here for Travel Tip Tuesday.
But, now, let me share with you one of my favorite travel secrets. How many of you have ever been in this situation?
The night before your return flight home you begin repacking your suitcase, only to find your clothes, shoes, toiletries, because how could you make it two weeks in Costa Rica without your vanilla body scrub exfoliate and accompanying shower gel, won't fit anymore? The midnight blue heels that never saw the outside of your pack are taking too much room, and the eight new wood-carvings, yes, you plan to share, won't let you zip your bag.
It's tough. And, at this point, what can you do?
Well, you can do like I used to do, and buy a last-minute souvenir at the airport gift shop and ask for an extra large bag to stuff everything else inside. Or, you can plan ahead.
Now, whenever I travel with only one suitcase, I fold a jumbo-sized duffel bag into a four-inch by four-inch square, and slide it inside one of the pockets on my suitcase. It consumes virtually no space, but can easily be used at the last minute as your second checked item. Be sure to attach a label with your name and mailing address inside the duffel bag, and check in advance for your airline's baggage allowances.
And, you're up! Staying with the packing theme, what is one item you never leave home without?