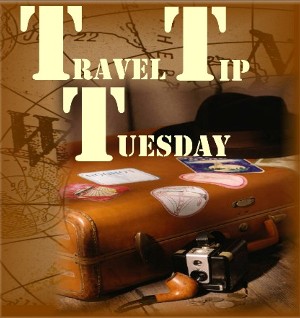 Italy is one of the most visited countries in the world and is on the bucket list for many international travelers. And why wouldn't it be? It has hills, valleys, mountains and beaches. The food is arguably among the best on the globe and the people are open, generous and warm.
But a mistake many Italy-bound travelers make is not being prepared for those vast differences they're bound to encounter. So here are 25 dos and don'ts for traveling in Italy.
– Do your homework. Learn about Italy's different regions and attractions before you commit to visiting only the main sites. You should definitely see Rome and Florence, but get out and see more of Italy, as well.
– Do print your research. Either buy a guidebook or download a free travel guide for the area you are visiting. You will need a paper copy with you for when the Internet isn't an option.
– Do use the Internet. The Internet is the best tool you have to help you plan your vacation. Use it to help with research, to book your accommodations and to plot your trip on a map.
– Do get your paperwork in order. Depending on your citizenship, you might need a visa to enter Italy. Do this well in advance so you don't have any airport upsets.
– Do make copies. Make copies of your passports and print phone numbers and addresses of your hotels and B&Bs. Once again-think of life senza your computer.
– Do know the rules. If you plan on driving in Italy, you will need an International Driver's License to accompany your state-issued license.
– Do learn the language. Well, ok-you don't have to be fluent in Italian, but learning basic greetings and polite exchanges will enhance your experience and endear you to the locals.
– Do be (time) wise. You can not get the most from your Italian vacation if you spend all of your time on the local trains. I know it is hard, but focus on one or two areas to explore instead of rushing through the country in a week.
– Do stay safe. If you are traveling alone, don't walk down dark alleys at night or overindulge in vino. If you can, try to travel with a group and always stay aware of your surroundings.
– Do get connected. Learn how you can use your current cell phone when traveling in Italy to stay connected to friends and family back home.
– Do get off of the beaten path. Even if your vacation is limited to the main cities, look for the restaurants the locals go to and spend some time exploring the city on your own.
– Do something local. Attend a local festival, musical event or soccer game. It will enhance your vacation and give you one more opportunity to mingle with the natives.
– Do read up on the food. Food and wine consistently rank among the top reasons why people love Italy. Do some research before you go so your taste buds will know what to look forward to.
– Do try something new. Each region has a different food specialty, so climb out of your shell and try something new. The idea of a spleen sandwich in Sicily might not sound appetizing, but you know what they say-when in Rome …
– Do some train traveling. Trains are an important transportation option in Italy. Get the full experience by hopping on a train and heading out for a short day trip.
– Do keep your money hidden. Even if your hotel has a safe, be careful of where you keep your cash. Divide it up and stash it in several wallets or pockets. Don't keep all of your money and credit cards in the same place.
– Don't over pack. Read up on the weather and only pack the essentials. You don't want your luggage to slow you down when you are running through the train station or climbing 50 steps to reach your B&B.
– Don't be shy. Mingle with the locals and meet new people. Italians are a fun group who will be happy to help point you in the right direction or recommend their favorite dive.
– Don't expect things to be open all day. Unless you are in a major tourist area-and even then, sometimes-know that businesses are not likely to be open all day. Museums might close for lunch, post offices might close, early some attractions might be closed on Mondays.
– Don't try to eat dinner at 6:00. Italians eat dinner much later than we do in the states and although southern Italians eat later than northern Italians-you don't want to be the only person in the restaurant. That is-if they'll let you in at all.
– Don't forget to shop locally. You will no doubt think about making purchases from souvenir shops across town, but also head to the local open-air markets, supermarkets and stands. Do add to your souvenir arsenal with local items, such as in Catanzaro or limoncello from Sorrento.
– Don't over plan. Leave some free time on your schedule to linger in a park, take an unexpected train trip out of town or relax with an apertivo. You will enjoy your vacation more if you don't have a rigorous schedule you have to follow.
– Don't forget to sleep. Allow yourself a few days to sleep in. It's your vacation, after all-you don't want to have to go home to get some rest. You will also have more fun, be a better travel companion and have a better attitude if you are well rested.
– Do keep an open mind. The most important thing to remember is that you are visiting a different country. Things won't be like they are back home and that is ok. After all, that's what you traveled across the world for … right?
What other travel tips do you have for people visiting Italy?
Until next time … Buon Viaggio!