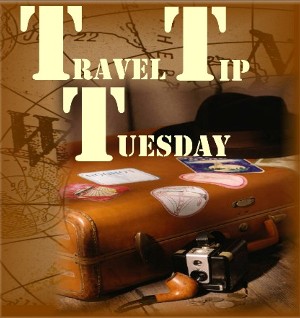 Loyal readers know there are two things I am mildly obsessed with in the travel industry – TripAdvisor and Calabria – and don't you just love it when your favorite things come together?
TripAdvisor recently released their picks for the Top Destinations of 2009, and while, no Calabria didn't make the list, I promise you it is just a matter of time.
Let's recap that list now.
Budoni, Italy – "Clear ocean waters and a superb natural landscape make Budoni an alluring Mediterranean destination …"

Agia Galini, Greece – "Tranquil nearby beaches offer a chance to bask in the Mediterranean sun, while cultural diversions like the remains of the ancient Roman city of Gortyn and the stunning Minoan palace of Phaistos are within driving distance …"
 Ardmore, Ireland – "Ardmore's rich religious history began in the 5th century with the arrival of St. Declan. A medieval cathedral and tower stand today, offering a glimpse into period architecture …"
 Peschiera del Garda, Italy – "The town's sixteenth-century island fortress and walls are visible today, a reminder of time …"
 Protaras, Cyprus – "Protaras is situated along the sandy coastline of Cyprus's Fig Tree Bay. The glorious beach is the main attraction … "
 Torre del Mar, Spain –"Torre del Mar sits between the Mediterranean Sea and the Sierra Nevada mountains, making for spectacular views. Compared to much of the Costa del Sol, it has managed to retain a great deal of its authentic Spanish atmosphere …"
 Hanioti, Greece – "The picturesque seaside town of Hanioti boasts clear waters and a long white sand beach. The town's natural beauty may be its defining characteristic …"
 Wadduwa, Sri Lanka –  "Visitors are drawn to the golden sand beaches of Wadduwa …"
 Goslar, Germany –"History is visible all around Goslar, from well-preserved old houses to the Romanesque imperial palace elevated over the city …"
 Shall I let you in my little secret?
The descriptions were taken directly from TripAdvisor's website, but all of these pictures are from Calabria!
(Pizzo Calabro, Le Castella, Scalea (2), Falerna, Badolato, Falerna, Pietre Grande (Catanzaro), Catanzaro)
TripAdvisor might not know it yet, but Calabria is on the verge of a tourism boom. So, why don't you come visit for yourself and let us know what you think.
I recently read there were two kinds of travelers. Those who like to be the first to explore a new region and those who like the amenities brought on with the surge of tourists (nice hotels, more restaurants, etc.). Which kind of traveler are you and what infrastructures must be in place before you'll venture out?
Until next time … Buon Viaggio!